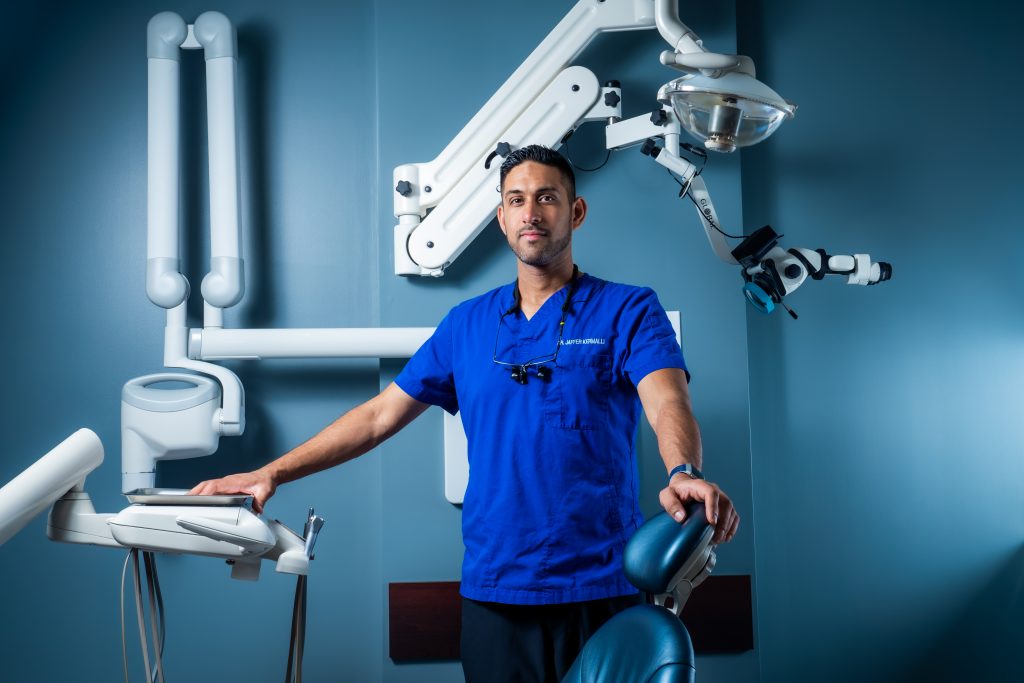 Dr. Jaffer Kermalli completed a Bachelor of Science (BSc) majoring in Neuroscience from the University of Toronto graduating with high distinction.  He went on to complete his Doctor of Dental Surgery (DDS) with honours in 2008 and a Masters of Science (MSc) specializing in Periodontology at the Faculty of Dentistry at the University of Toronto in 2011.
Dr. Kermalli focuses on treatment of periodontal (gum) diseases and related conditions as well as dental implant related surgery.  He is a Fellow of the Royal College of Dentists of Canada (FRCDC) and a member of the American Academy of Periodontology, Ontario Society of Periodontists and Ontario Dental Association. Dr. Kermalli is a part time clinical instructor at the University of Toronto, has published extensively on dental implants and presented research at several international conferences. He is also an examiner for the Royal College of Dentists of Canada and the Past President of the Ontario Society of Periodontists.  He enjoys exploring and integrating digital work flows and 3D printing technologies to provide highly accurate and minimally invasive treatment to his patients.  
Dr. Kermalli organizes and travels several times a year to treat under serviced areas such as orphans in Afghanistan, Syria, Iraq, East Africa, Peru and refugee camps in Greece.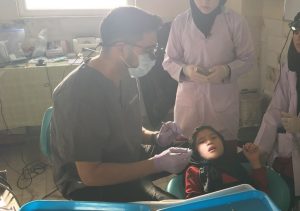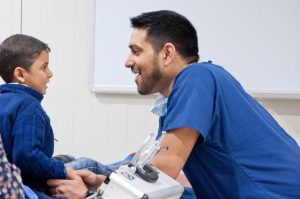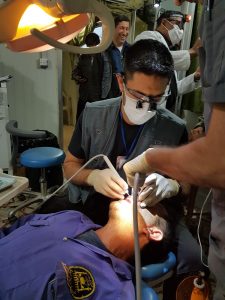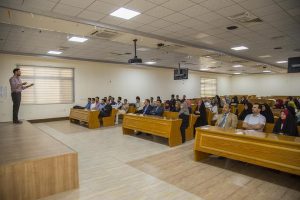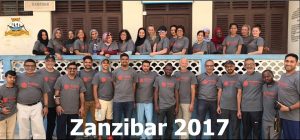 Publications
Donkin, J. Kermalli, B. Leaung. Retrieval of Damaged Prosthetic Screws: A case series of multiple techniques. Oral Health. 2018 Nov.
Deporter DA, Kermalli J, Todescan R, Atenafu E. Performance of sintered, porous-surfaced, press-fit implants after 10 years of function in the partially edentulous posterior mandible. Int J Periodontics Restorative Dent. 2012 Oct;32(5):563-70.
J. Kermalli, D. Deporter, J. Lai, E. Lam, E. Atenafu. Performance of Sintered Porous Surface and Threaded Dental Implants placed in the Posterior Maxilla using Direct Open Window or Indirect Osteotome-Mediated Techniques. J Perio. 2008 Vol. 79 (4), 728-736.
J. Kermalli, H. Tenenbaum. Prevention and Management of Acute Orofacial Pain; Treating the Whole Spectrum. Oral Health. 2008 Feb, 29-37.
J. Kermalli, K. Lee. Integrating U of T's Dental Curriculum Online. Ont Dent Stud J. 2007 Vol 3:1.
H. Rosenberg, J. Kermalli, E. Freeman, H. Tenenbaum, H. Cohen, D. Locker.  Effectiveness of an Electronic Histology Tutorial for First Year Dental Students and Improvement in 'Normalized' Test Scores.  J Dent Educ. 2006 Dec;70(12):1339-45
J. Kermalli, A. Encioiu. Curing Lights: What's the difference? Ont Dent Stud J. 2006; Vol. 2:1, 33-38
D. Deporter, S. Caudry, J. Kermalli, A. Adegbembo. Further Data on the Predictability of the Indirect Sinus Elevation Procedure used with Short Sintered Porous-Surfaced Dental Implants. Int J Perio Rest Dent. 2005; Vol 25, 6:3-11
O. El-Mowafy, W. El-Badrawy, DW Lewis, B Shokati, O Soliman, J Kermalli, A Encioiu, F Rajwani, R Zawi. Efficacy of halogen photopolymerization units in private dental offices in Toronto. J Can Dent Assoc. 2005; 71(8):587
O. El-Mowafy, W. El-Badrawy, D. Lewis, B. Shokati, J. Kermalli, O. Soliman, A. Encioiu, R. Zawi, F. Rajwani. Intensity of Quartz tungsten-Halogen Light-Curing Units Used in Private Practice in Toronto. J Amer Dent Ass. 2005; 136:766-773