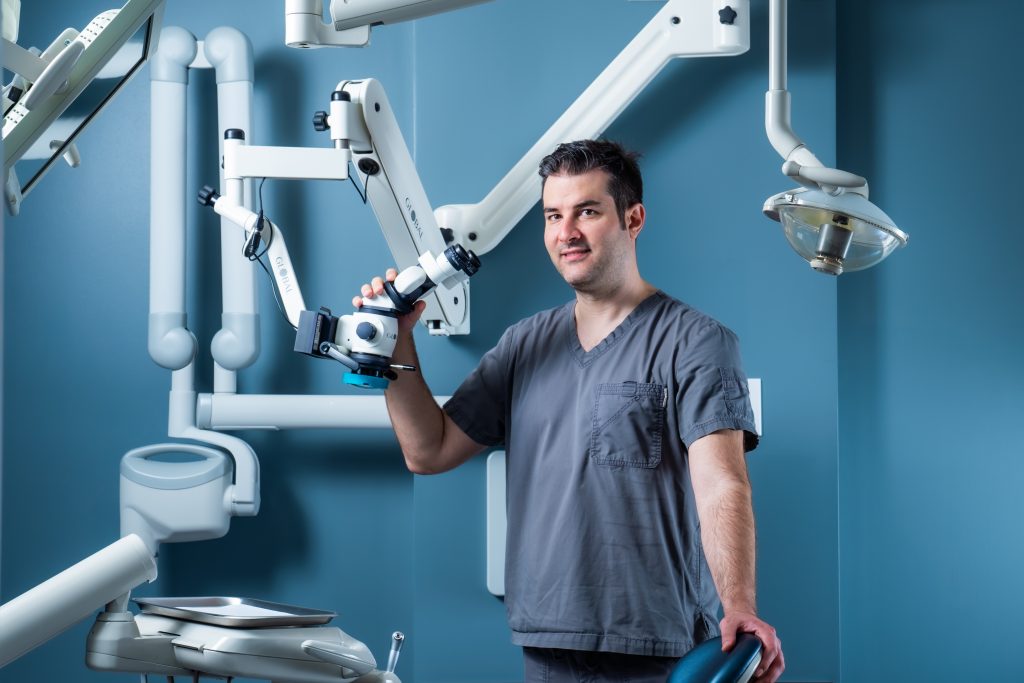 Dr. Encioiu specializes in root canals. Originally from Toronto, he graduated with distinction from York University with a major in Psychology. In 2008, Dr. Encioiu obtained his Doctor of Dental Surgery from The University of Toronto and he specialized in Endodontics at Temple University in Philadelphia.
Dr. Encioiu is a Fellow of the Royal College of Dentists of Canada, a member of The American Association of Endodontists and an associate instructor in the faculty of Endodontics at The University of Toronto.
The author of numerous publications, Dr. Encioiu has presented at major dental conferences including both the American and International Associations of Dental Research.
In his spare time, Dr. Encioiu enjoys traveling, sports and the outdoors.